Hey, I'm away for the week (Mon – Fri) so I have a guest post for you today, enjoy!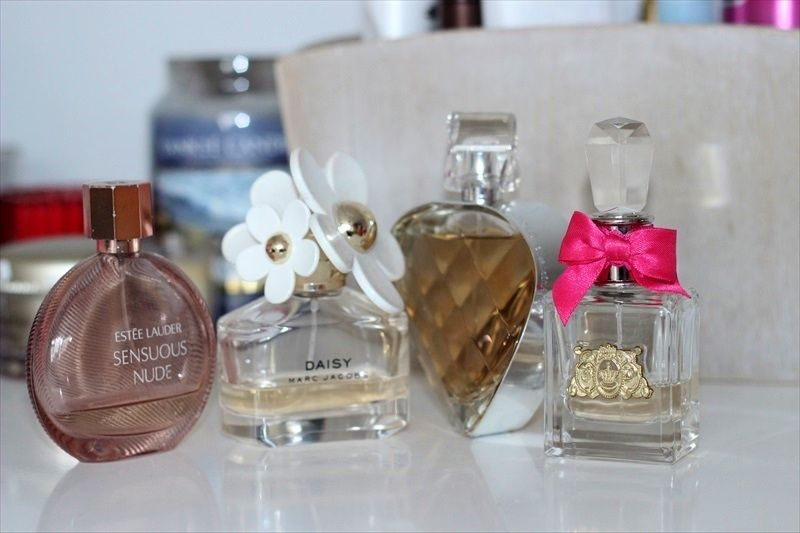 Hi everyone, I'm Katie from sugarfixxbeauty.com, I'm guest posting for Megan whilst she's away! I hope you like my post 🙂
One thing I can say about the summer is that whether its steaming hot or down pouring showers, nothing gives you the summer feeling like perfume. For me, perfume always has a way of taking you back to certain moments or places so I thought for my guest post I'd show my top picks for summer fragrances.
Estée Lauder Sensuous Nude – This is easily my go-to evening fragrance, Sensuous Nude is super sexy but has a sense of sunshine and beaches about it that I instantly fell in love with. It's light and feminine whilst being quite woody and musky. I really recommend anyone to have a whiff of this if they're near a counter.
Marc Jacobs Daisy – Super fresh and florally beautiful, Daisy is a summery fragrance through and through. It has a real youthfulness to it that oozes fun, laughter and of course, sunshine.
Elizabeth Arden Untold – One of my newer fragrances, Untold has been my go-to everyday scent recently. It's very floral, fruity and light on the skin but the scent lasts really well throughout the day. I'd say this was a more grown up scent but can be worn by women of all ages.
Juicy Couture Viva La Juicy – Easily the most youthful and fun of the perfumes, the original Viva La Juicy fragrance is floral but with a citrusy twist. It's girly, playful and flirty – perfect for the summer months.
Thanks to Megan for letting me guest post!
What are your go-to summer fragrances?
Love, Katie xo
Follow me on: twitter | instagram | bloglovin'
Like me on: facebook
Watch me on: YouTube