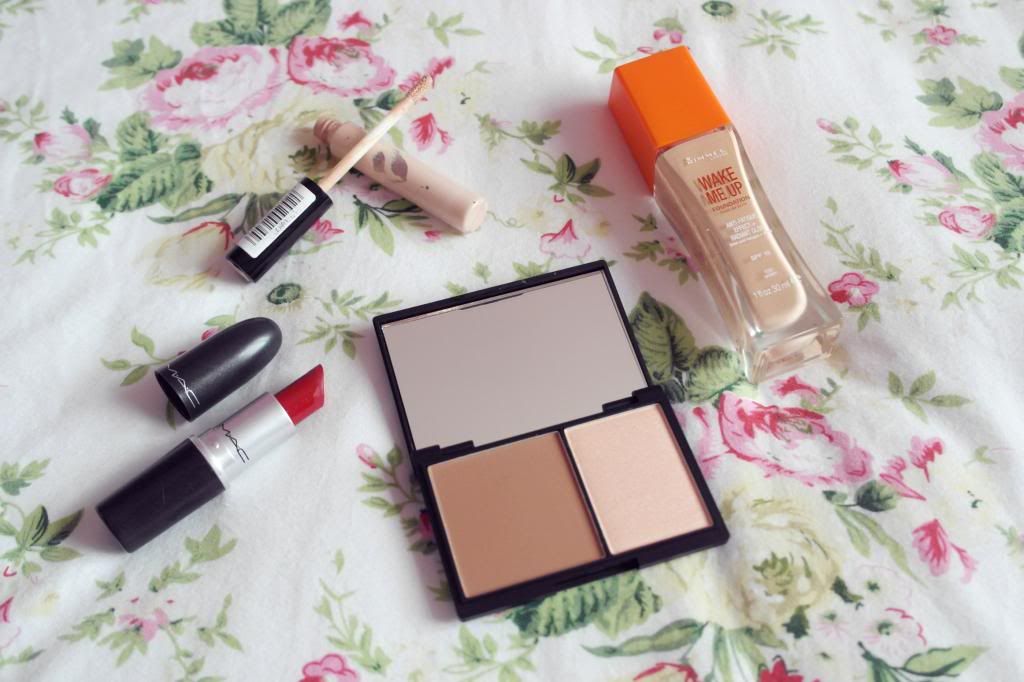 As a beauty blogger, nothing excites me more than trying out fresh, new products. However, there are some products that I have so much love for that I can't help but repurchase them time and time again.


Sleek's 'Face Contour Kit' is probably the most used product in my make-up bag – I apply it every day without fail. I feel as if it has multiple purposes; I use it to not only contour and highlight the cheeks, but also as shades on the eyes. The contour shade works great in the crease and the highlighter can really make your brows stand out.


Rimmel's 'Wake Me Up' Foundation is a base that I've used on and off for years. Although it doesn't hold a concrete position in my everyday makeup routine, when it runs out I'll head to Boots and repurchase it immeadiately. It's medium coverage, lasts well and gives you a glowing complexion without making you look shiny. What more could you ask for?


Collection's 'Lasting Perfection' Concealer is hands down the highstreet cult beauty product. For the bargain price of £4.19, it performs amazingly on my skin. Covering my blemishes well, whilst not creasing under my eyes, Collection really do have a winner. I think I'm onto my 5th or 6th tube now, which definitely says something…


MAC's 'Russian Red' Lipstick was my first MAC lipstick purchase. It is a stunning, wearable blue-toned red that I find really suits my skin tone. Although their prices are rising slightly (tut-tut) I think MAC lipsticks are of fabulous quality and formula and truly are long lasting; I can go all night without having to reapply this, meaning it's worth the money for me.


I can't imagine not having these in my make-up collection, even if I don't use some of them every day. Are you a lover of any of these products? Which beauty products would you repurchase time and time again? Make sure you let me know in the comments below, thanks for reading!
Facebook – Twitter – Instagram – Bloglovin
Take a look at my December Advertisers! Beky Lou!, MLHauken & Yummy Mummy,